LGBT Civil Rights in Michigan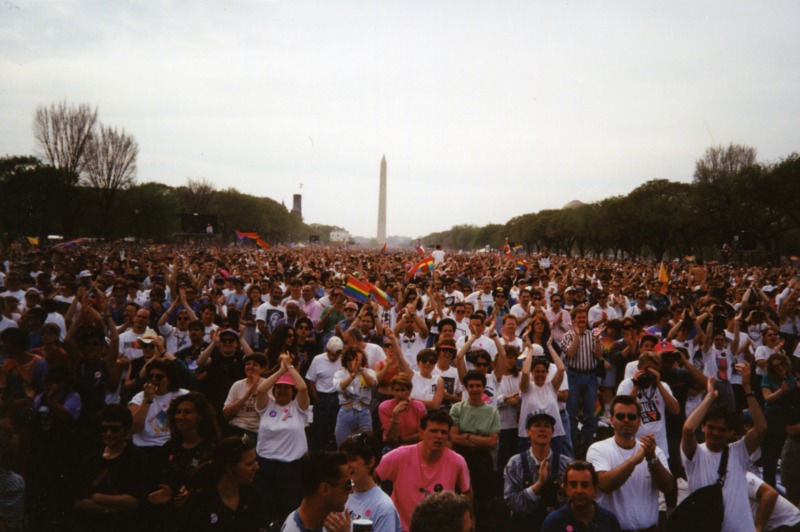 This image shows marchers from the 1993 March on Washington gathered on the grounds of the National Mall facing the Washington Monument.
The image comes from the South Eastern Michigan Gay and Lesbian Association Records, Box 2, Folder 2, in the Archives of Labor and Urban Affairs at Wayne State University
In 1964, the Civil Rights Act was passed. This act outlawed discrimination based on race, color, religion, sex, or national origin. The Civil Rights Act however did not apply to gender identity or sexual orientation, meaning LGBT persons were not provided civil rights.
This document set contains evidence of the fight for LGBT civil rights from Michigan activists. Students will be asked to think critically about the civil rights movement and how it has affected LGBT persons.
Learning Objectives
This lesson will ask students to think about the LGBT fight for civil rights as an extesion and continuation of the African American fight for civil rights that led up to the 1964 Civil Rights Act.
This lesson falls under Michigan Social Studies Standard 8.3.4, Civil Rights Expanded.